In Space
System

Bakhtiar

Grid coordinates

0704

Physical
Class

Tech Level 4.
Baseline postech.

Atmosphere

Breathable mix

Climate

Temperate

Primary biosphere

Engineered biosphere

Societal
Government

Parliamentary republic

Population

74,500

Demonym

Aeetian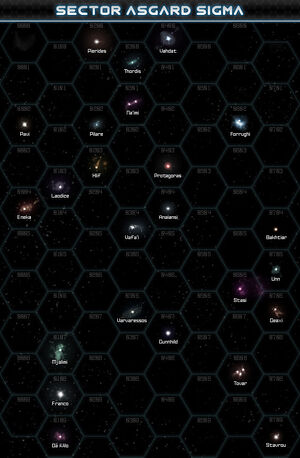 Aeetes is an inhabited planet in the Bakhtiar System. It is home to the longest standing republic in the sector, it's green with plants and life, there is one small ocean that sits in a strip on the equator, and its ice caps are seeming far too small to support the amount of life on Aeetes, especially considering it's still breathable mixed atmosphere. Most Aeetian cities are classified by walls and biosphere keeps and castles that in the past have have kept the demon-like animals out, but due to the creation of R.E.D. most of the worst animals have been eradicated and the planet was ushered into a new age of prosperity. Faith is the capital and most popolous city of Aeetes.