Elouahabu
In Space
System

Tovar

Moons

None

Grid coordinates

608

Physical
Class

Tech Level 3
Late 20th Century

Diameter

14,419 km

Atmosphere

Invasive, Breathable mix minor
toxins

Climate

Temperate

Gravity

Moderate (1.16g)

Primary biosphere

No native biospere

Societal
Immigrated species

Human

Primary language(s)

Primary: Hebrew
Secondary (Foreign): English

Population

6 billion

Demonym

Elouahaban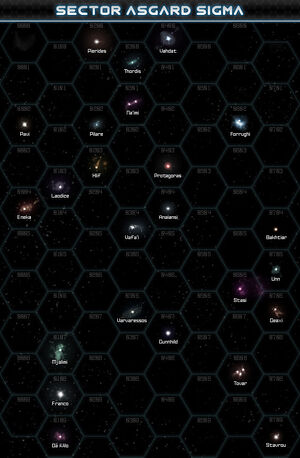 Elouahabu is a planet located in the Tovar system. Aside from Elouahabu, Tovar's home to a small exchange station based in orbit around one of its' jovian planets. The combination of metadimensional isolation from the rest of the sector, the lack of any advanced post-tech, and a rare local language means visits from interstellar travelers are uncommon despite its large population.
A blue grass band named Hebrewglass. English band names were considered radical when the band was founded.
Religion
Edit
The planet's governing body is a theocratic workers-collective operating on a kibbutz model. The planet is culturally and religiously Neo-Zionist Judaic.