In Space
System

Vafa'i

Grid coordinates

0304

Physical
Class

Tech level 2.
19th-century technology.

Atmosphere

Breathable mix

Climate

Temperate

Primary biosphere

No native biosphere

Societal
Population

30,800

Demonym

Froisian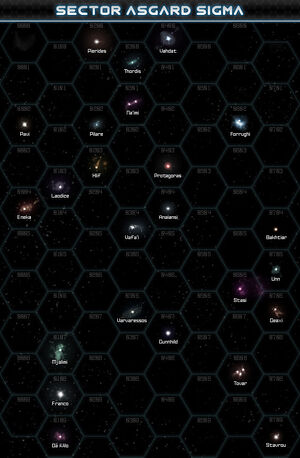 Frois is an inhabited planet in the Vafa'i System. Originally, Frois was the first planet of the three to be colonized, was en route to being the centre for industry in the Sector. In 3147, a Torino Scale 9 meteor struck the planet, destroying over 99% of the planet's natural life forms. To this day, the survivors of the incident have reverted to lesser interaction with their Vafa'i neighbors, and have fractured into smaller governments. Little has changed, and other factions have chosen to ignore Frois due to the planet's lack of remaining easily exploitable mineral deposits. Today, information states that the remaining population has entered the 19th century Earth era of technology.
Large railroad tracks crisscross the planet's fractured surface. Originally used as a means to transport materials and supplies necessary for reconstruction, the trains now operate mostly as troop transports.