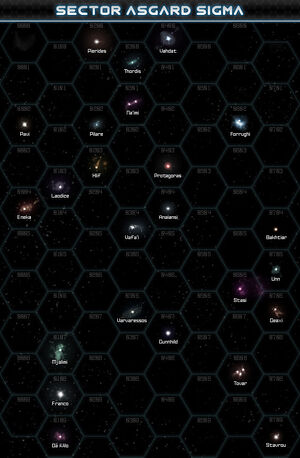 Gunnhild is a planetary system in Sector Asgard Sigma, hex 0407. It is bordered by Varvaressos System to the stellar northwest. Stasi System and Tovar System lie further away to its Northeast and Southeast respectively.
Gunnhild is home to the inhabited planet of Andoni.
The Richardson Scientific Society is based on Gunnhild VIII-C (the third moon of the seventh planet).