Majid by Markwester
In Space
System

Vafa'i

Grid coordinates

0304

Physical
Class

Tech Level 4.
Baseline postech.

Atmosphere

Breathable mix

Climate

Temperate

Primary biosphere

Microbial life

Societal
Government

Oligarchy

Population

83 million

Demonym

Majidi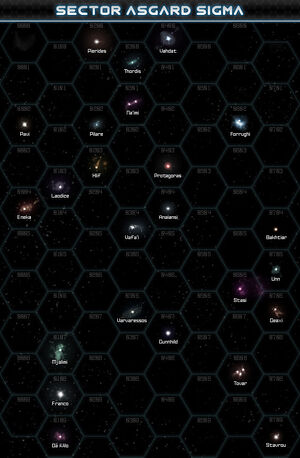 Majid (Hindi: मजीद, Majīda) is an inhabited planet in the Vafa'i System. Majid is ruled by the Majid Mandarinate, a ruling class of Chinese descent that took power in a bloodless coup. The sudden and unexpected elevation of the Chinese Mandarinate to power took many in the local system by surprise as the planet is almost entirely inhabited by those of Indian decent; it would appear that the Mandarinate managed to buy their way into the upper echelons of the rigid class system that many of those who lived on the planet prior to this were trying to reinstate.
There are rumours that the Mandarinate is testing the effects of exposing their workers to Blue Fever, the latest drug on the market, in the hopes of keeping them docile. These rumours have not been substantiated by any real evidence, however the number of claims that are being made through the New Prophet Christian Movement are making those who have been backing the Mandarinate as a legitimate and representative government nervous.
Majid is currently undergoing a gold rush due to its vast expanses of underground and surface resources, such as silicon, uranium, and other rare minerals used in the construction of space vessels.