Strophios
In Space
System

Varvaressos

Grid coordinates

0306

Physical
Class

Tech Level 4+
Postech w/specialties

Diameter

26,205 km

Atmosphere

Thick atmosphere

Climate

Frozen

Gravity

moderate (1.25g)

Primary biosphere

No native biosphere

Societal
Population

610 million

Demonym

Strophian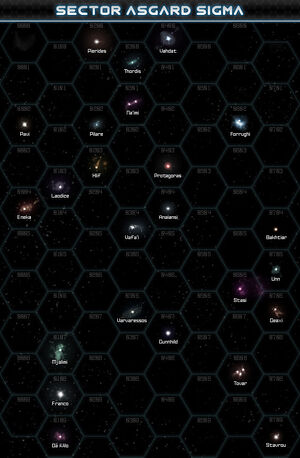 Strophios is an inhabited ice giant in the Varvaressos System. Despite having a large mass and thick, high-pressure atmosphere, Strophios is a frozen planet due to its large distance from Varvaressos' star. As a result of the very high pressure and low temperatures the residents live in cities contained in large domes, to avoid exposure to the planet's weather. When outside of the domes, wearing atmospheric suits is required, as if going on a space walk.
Strophios has in recent years become a pilgrimage site for followers of the New Prophet Christian Movement. Pilgrims started arriving on Strophios after The Prophet declared the capability of humanity to survive under such inhospitable conditions was a sign of God and Space-Jesus' benevolence and had a cathedral built in the main dome on the planet.